NashvilleHub - Getting to PMU
PMU is located inside the Schneider Electric NashvilleHub at 6700 Tower Circle, Franklin, TN 37067.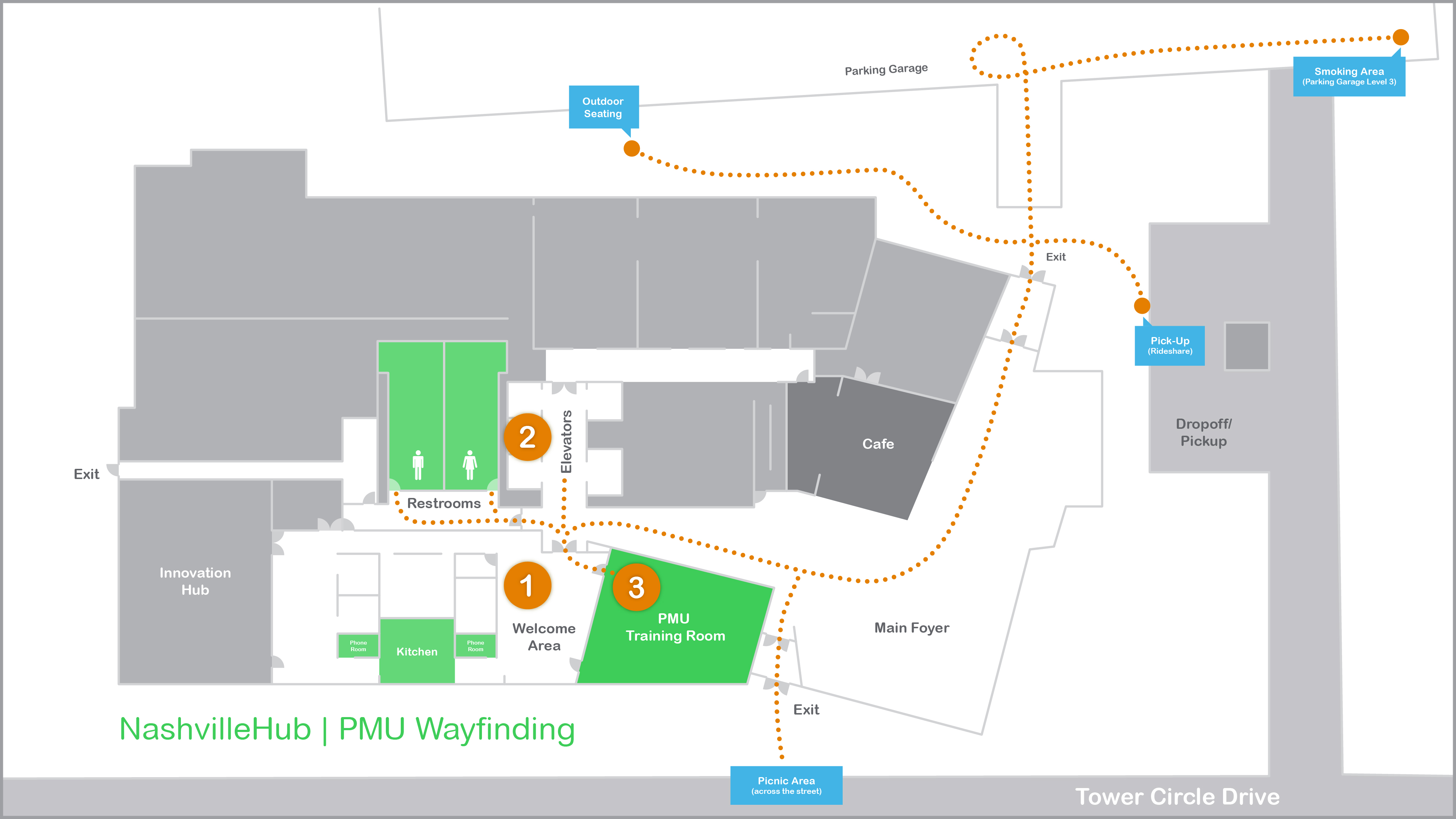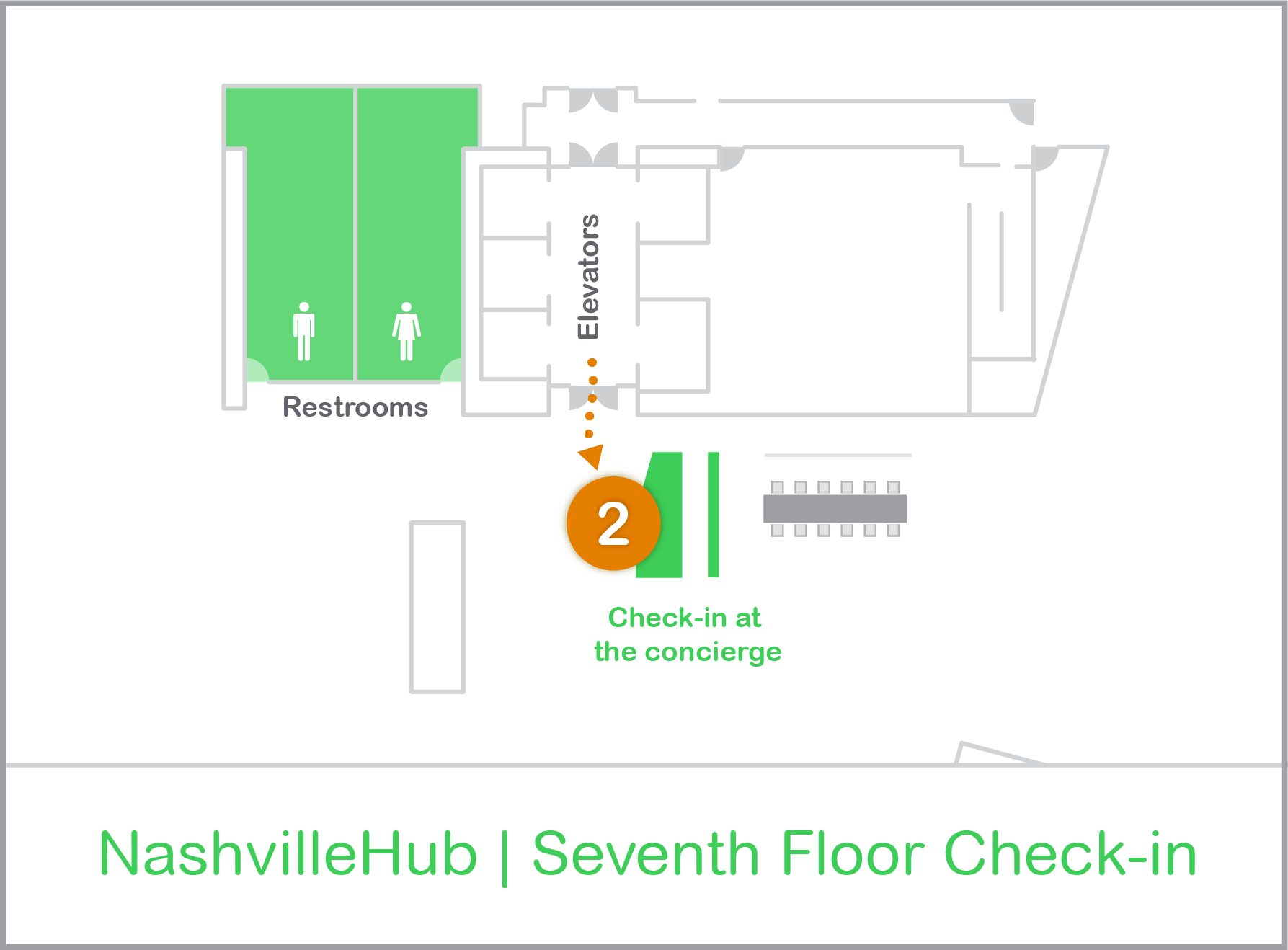 Please proceed to the Health Screening Station (following the lobby signage; see wayfinding map above) where you will receive your Schneider Electric provided surgical mask (mandatory daily requirement).
Upon completion of the health screening, please proceed to the 7th floor reception desk to sign in and receive a badge.
After check-in, please proceed to PMU Training located in Room 1000E of Suite 120 on the first floor.
Please arrive at least 15 minutes early for the daily heatlh screening and check-in process each morning.
Schneider Electric Visitor Health Protocols
In light of the current outbreak of COVID-19 (Novel Coronavirus), Schneider Electric is taking extra precautions to protect the health and well-being of customers, partners, vendors, employees, and guests at our facilities.
Out of an abundance of caution, we are allowing only business-critical visitors to enter the facility. To minimize possible exposure and risk, all visitors must comply with our safety protocol.
Please note that upon entering the facility each day, all visitors will be required to do the following:

Pass a daily temperature screening
Wear a Schneider Electric provided surgical mask *
Updated protocol as of 8/3/2021:
Based on the most recent direction from the CDC, Schneider Electric will now require that all employees, customers, visitors, and contractors wear a mask and practice social distancing within our facilities (whether vaccinated or not). Only Schneider Electric provided masks are allowed in Schneider facilities.
Visitors that trigger the risk criteria will not be permitted to attend the training


We appreciate your cooperation and understanding in helping keep our employees and visitors healthy.