Find the Best Fit for Your Training Needs
---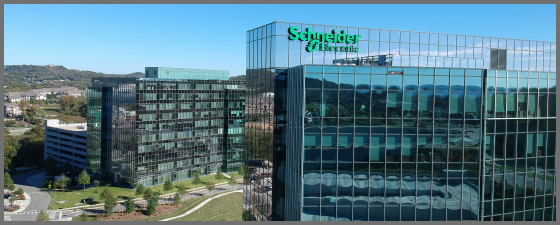 Factory Training at PMU
Many times our customers need to get away from their offices to eliminate day to day distractions and would benefit from being at the facility where the products are designed, developed, and supported. In this environment, there is invaluable face time with the people who can make a difference.
If this is true for you, then Factory training is your option. Each course is designed with 75% hands-on lab exercises to maximize learning retention.
VIEW COURSE SCHEDULE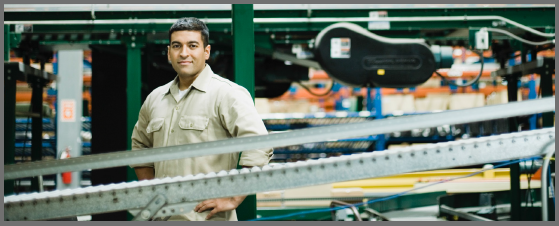 Custom Onsite Training
If you have multiple people requiring training on your Power Monitoring system or you have a training budget without a travel budget, then PMU?s Onsite Training offer is your best solution. Our instructors will come to your site and either train on your system, on our equipment that we ship to your site, or both. We will tailor the agenda to be focused entirely on the equipment you have and the objectives you want.
Pricing is based on the number of days needed and if equipment is required to be shipped.
REQUEST A QUOTE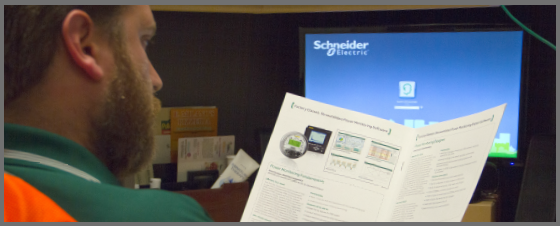 Factory Virtual Instructor-Led Training (VILT)
If you are unable to travel or be away from your facility for multiple days of training and are looking for a more cost-effective training solution, then Virtual Instructor-Led Training may be the best fit for you.
PMU simulates the classroom experience through a virtual environment with real-time interaction through an online delivery platform. A hands-on lab feature allows each attendee to have remote access to our actual training equipment and their own individually assigned lab station in our Franklin, TN training hub, where multiple live camera feeds enhance the learning experience.
We offer a wide range of 1-4 day VILT classes on a regular basis.
VIEW COURSE SCHEDULE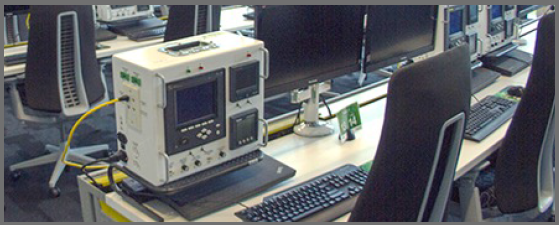 Custom Virtual Instructor-Led Training (VILT)
We offer flexible training agendas that can be delivered virtually on your system (if permitted), or by providing each attendee remote access to their own individually assigned lab station at our Franklin, TN training facility.
Pricing is based on the number of days needed and the number of training participants in the session. For additional information or to request a quote, please enter and submit your contact information along with a brief description of your training need, and one of our representatives will contact you.
REQUEST A QUOTE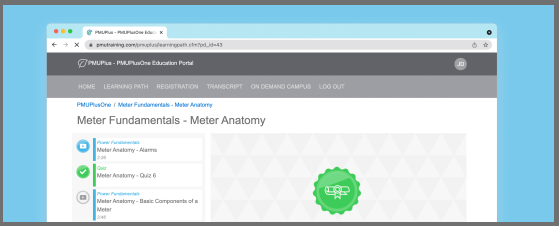 PMU Education Subscription
If you are looking for an ongoing, self-paced training option for your team, the PMU Education Subscription Plan is the best flexible option. Each subscription allows access to the PMU Education Portal for up to five team members and one administrator. The PMU Portal contains structured product and role-based learning paths. It also includes PMU?s Education Library, with over 300 training videos, demonstrations and simulations, with new content added on a regular basis. PMU Subscriptions come with PMU Credits, which can be used toward either of the Factory Training options or Custom Virtual Instructor-Led Training
PMU Subscriptions are add-ons to Prime and Ultra Level Support Contracts.
LEARN MORE ABOUT PMU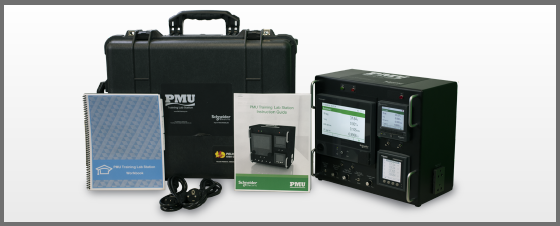 PMU Education Kit
The PMU Education Kit includes a training lab station, ION9000, PM8000, and PM5000 meters, as well as user controls to adjust loads and create waveform events. It also comes with an instruction guide and workbook, all packaged in a hard-side travel case, ready to use.
The kit can only be shipped to US addresses and is for educational purposes only.
LEARN MORE ABOUT THE KIT